For more information on rentals and events, contact Kailynn at 701-234-7001 or Kailynn.Barrett@SanfordHealth.org.
Family Wellness is a great place to celebrate! Some of the parties and events we can host include:
Pool birthdays
Indoor play structure birthdays
Corporate parties
Church events
Senior All Night parties
Daycare outings
Small or large meetings
Receptions
Private group cooking classes
Private group exercise classes
Reservations:
We recommend you call a minimum of 10 days in advance for availability. For large events (i.e Graduation Parties, Bridal Showers, etc.) we recommend you book a minimum of 2-3 months in advance for availability.
If you would like the room arranged for you by Family Wellness staff, an additional $30 room rearrangement fee will apply.
Family Wellness is a smoke free and alcohol free facility.
Please call Kailynn, our Wellness Programs Manager, at 701-234-7001 or fill out the Event Request Form for more info or to book your reservation. Filling out this form does not guarantee the date, time and space that you are requesting. Rentals can only be confirmed through the Wellness Programs Manager once the contract and deposit have been completed.
View the Corporate Wellness Guide
View the Youth Group Activity Guide
*All offerings are subject to instructor and room availability

Swimming OR Gym Party with Multipurpose Room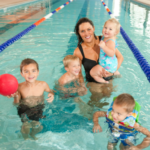 • 1 hour in the swimming pool
• 1 hour party room after activity time
• Up to 10 children in pool ($5 per each additional child after 10)
•$115 Members | $160 NonMembers
Indoor Play structure Party
Enjoy exclusive use of the indoor play structure and kids gym in the childcare area!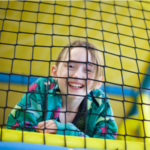 • 2 hours of exclusive use of the indoor play structure & kids gym in the childcare area
• Up to 18 children ($5 per additional child after 10)
• $140 Members | $180 NonMembers

Pool & Gym Party with Multipurpose Room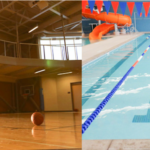 • 1 hour cooking class and 1 hour in Wellness Education Room after class
• Each child makes an individual pizza and dessert
smoothie
• Up to 15 participants – $5 per each additional child after 10
• $175 Members / $200 NonMembers

Wellness Education Room: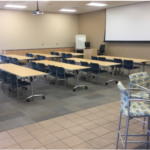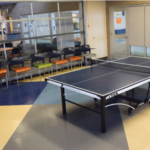 • Classroom seating for 16
• Theater style seating for 25
• Table Tennis available
• $30/Hour or $120/Day (8 hours) Member/Nonprofit Rate | $50/Hour or $200/Day (8 hours) NonMember/Business Rate

Conference Room: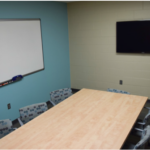 • Seats 10 – 12
• White board and flat screen TV with connections
• Phone conferencing
• $30/Hour or $120/Day (8 hours) Member/Nonprofit Rate | $50/Hour or $200/Day (8 hours) NonMember/Business Rate