Personal Training & Registered Dietitian
Our team is committed to helping you achieve your fitness and wellness goals. We work with you one-on-one to address your unique needs, and design a personal routine that fits your lifestyle.
Personal Training Services and Specialties
Weight Management
Fat Loss
Muscle Strengthening
Pre and Post Natal
Diabetes Prevention & Management
Cardiac Rehab
Parkinson's
Cancer Recovery
Youth Training
Small Group Training
View Personal Training Descriptions View Personal Training Rates
Personal Training Assessment Form and Questionnaire
Small Group Training Offerings Teen Orientation Guide
View Our Training Videos Move of the Day Videos Training Circuits
A Healthy Pregnancy Spinal Health and Core Strength Resistance Band Exercises
Registered Dietitian
The benefits of good nutrition are endless. Come check out our Registered Dietitian services to see how you can make lasting lifestyle changes.
Sessions involve identifying how current eating patterns and behaviors could be hindering your ability to be your healthiest self. Together you will identify specific goals and develop a plan that will promote lasting change. These personalized plans can focus on many different topics such as:
Grocery Shopping Tips
Label Reading
Healthy Eating
Sports Nutrition
Weight Loss/ Weight Gain
Recipe Selection, Meal Tips, and Meal Planning
Healthy Substitution Ideas
Vegetarian & Vegan education
Sessions are scheduled by appointment only.
For questions and to register, contact Erin at Erin.Walters@sanfordhealth.org or 701-234-7653 or stop by the front desk or call 701-234-2400 to register.
Current Rates  Registered Dietitian Assessment Form
Tips and Tricks from our Team
Healthy Snacks Cheat Sheet    Recipes To Cook At Home
Weighing In On Popular Diets   Healthy Brown Bag Lunches
Family Wellness Healthy Cookbook
Purchase your copy of the Family Wellness Healthy Cookbook for only $25 at the Front Desk! With over 100 recipes, your family will love what's for breakfast, lunch and dinner. 100% of the proceeds will go to the Inspire Wellness Initiative!
---
Our Team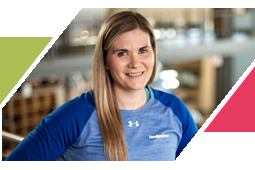 Carma DeVillers
Wellness Training Manager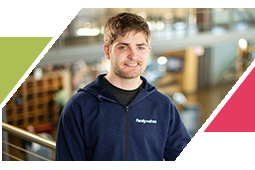 Nick Hegge
Wellness Trainer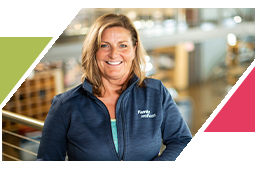 Charlotte Hermes
Wellness Trainer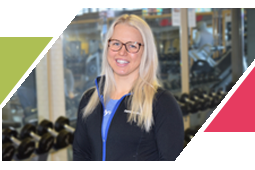 Molly Kaeding-Monson
Wellness Trainer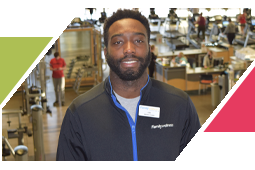 Abs Njai
Wellness Trainer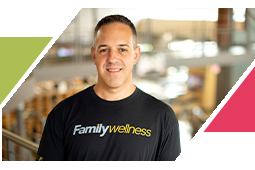 Gary Pucher
Wellness Trainer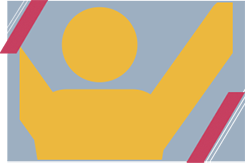 Paige Sisowath
Wellness Trainer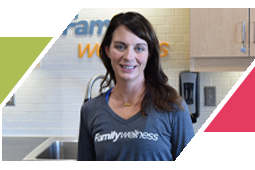 Erin Walters
Registered Dietitian