Inspire Wellness Initiative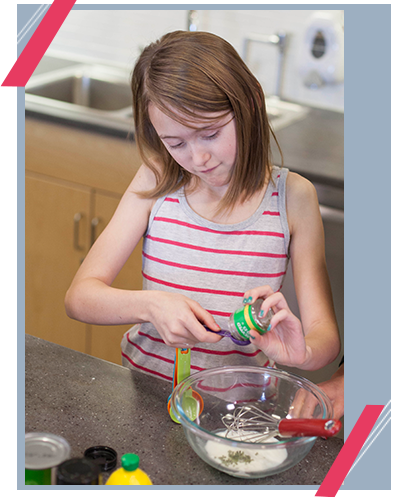 Inspire Wellness Initiative Upcoming Events
Co-Ed Sand Volleyball Tournament
Inspire Wellness Initiative Programs
Funds raised through the Inspire Wellness Initiative will help support need based community wellness programming. This year, Family Wellness will focus on the programs below. This support will help sustain and develop these programs for years to come.
Healthy Cooking in Classrooms
Family Wellness provides hands on cooking instruction in the classroom to many area elementary students. In the 2016-2017 school year we impacted over 2,000 students and taught children many different food preparation skills such as: opening cans, slicing, mixing, dry and wet measuring, and heat element safety. The Healthy Cooking in the Classrooms program is now in the health curriculum for all 4th and 5th grade students in the West Fargo School District and 3 schools in the Fargo School District.
FIT Start Youth Weight Management
The FIT Start Youth Weight Management Program provides an innovative approach to weight management that incorporates youth physical activity along with healthy cooking and nutrition sessions. Youth can be referred to the program by Sanford Health providers and they receive a subsidized cost for enrolling which allows all people access to the program.
Parkinson's Program
Parkinson's Program allows certified Family Wellness Trainers to work with the Parkinson community to combine physical activity and interactive group sessions to help participants manage their symptoms in a fun, social, and supportive environment.
Getting Involved
Interested in volunteering or getting involved? Email Angie, the Assistant Director at Angela.Hasbrouck@Sanfordhealth.org or Jenna, the Director at Jenna.Johnson@Sanfordhealth.org for more information!
Inspire Wellness Initiative Past Events
2017 Adult Basketball Tournament 
2016 Youth Basketball Tournament