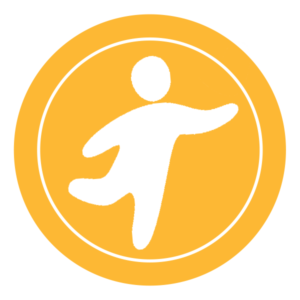 Move Well motivates healthy lifestyles through physical activity for all ages. Results include:
• 100% of participants in the FIT Start Youth Weight Management Program improved in functional exercises.
• Over 145 classes were held for people affected by Parkinson's Disease through our Parkinson's Program.
Adaptive Swimming Lessons | Family Wellness provides inclusive opportunities for kids with special needs, including Adaptive Swim Lessons, to ensure all kids develop essential skills for a lifetime of safety, confidence, and physical activity around water.
Parkinson's Program | Certified Family Wellness Trainers work with the Parkinson community to combine physical activity and interactive group sessions to help participants manage their symptoms in a fun, social, and supportive environment.
FIT Start Youth Weight Management | The FIT Start Youth Weight Management Program provides an innovative approach to weight management that incorporates youth physical activity along with healthy cooking and nutrition sessions. Youth can be referred to the program by Sanford Health providers and they receive a subsidized cost for enrolling which allows all people access to the program. Read Donovan's Story about how this program has impacted him!
Learn More About The Inspire Wellness Initiative