Anniversary Membership Promotion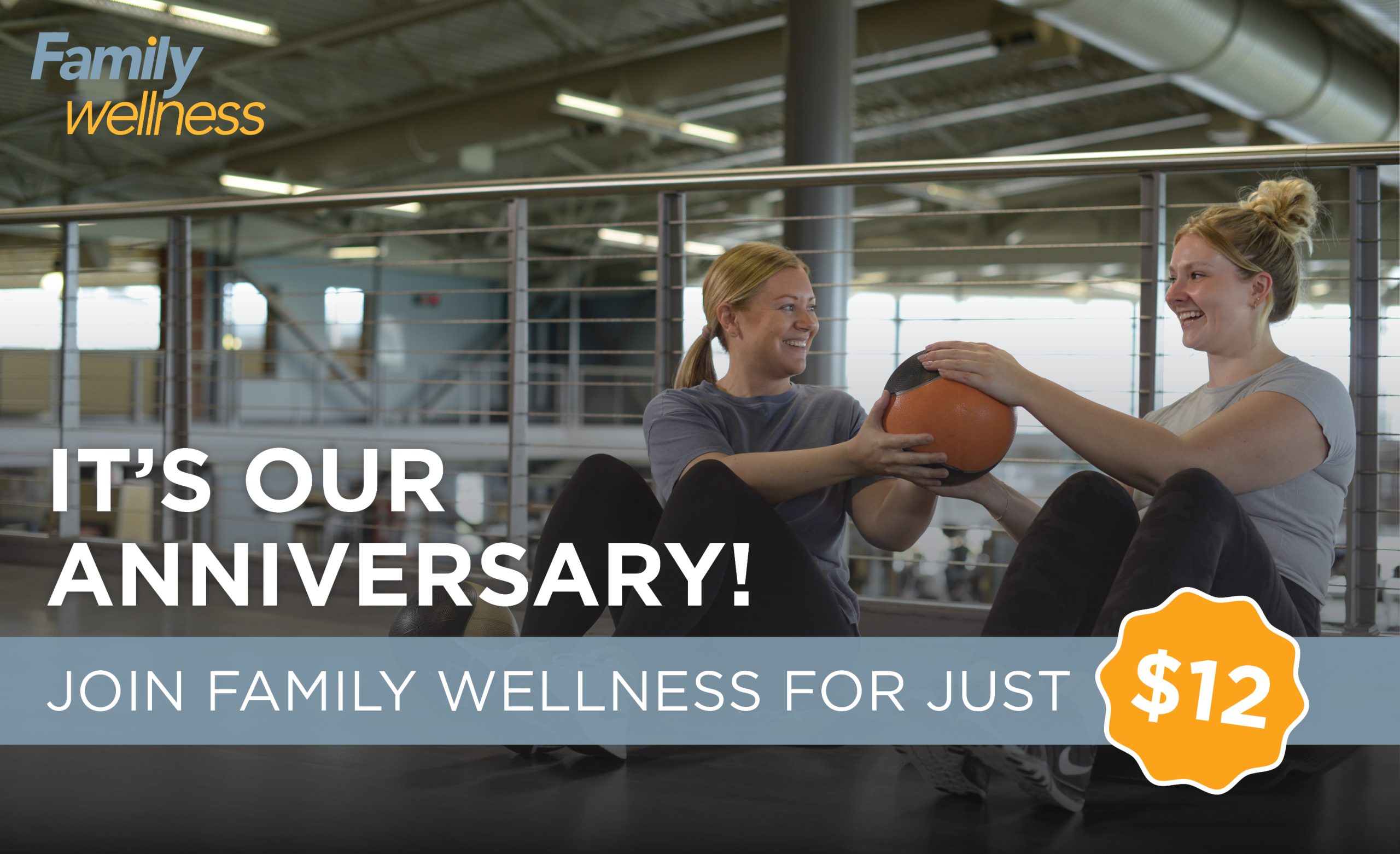 To celebrate 12 years of inspiring healthy lifestyles within our community, we're offering BIG savings on Individual and Family/Household memberships!
Our 12 year anniversary is October 17, so join Family Wellness with an Individual or Family/Household monthly membership during the week of October 16 – 20, 2023 and pay only $12 for the rest of October! This will apply to Individual and Family/Household memberships only, Family/Household membership with unlimited Childcare is not eligible. Take advantage of this limited time offer and join our Family!
Offer only valid for new or returning members, current active members not eligible. Fargo location only. Offer expires October 20, 2023 at 10:00PM. Must redeem offer in person with one of our member relations staff. Discount applies to monthly memberships only, full membership dues will begin in November.
Questions? Contact our member relations team at 701-234-2400 or email FamilyWellnessFargo@sanfordhealth.org