Join Family Wellness this Giving Hearts Day & save BIG!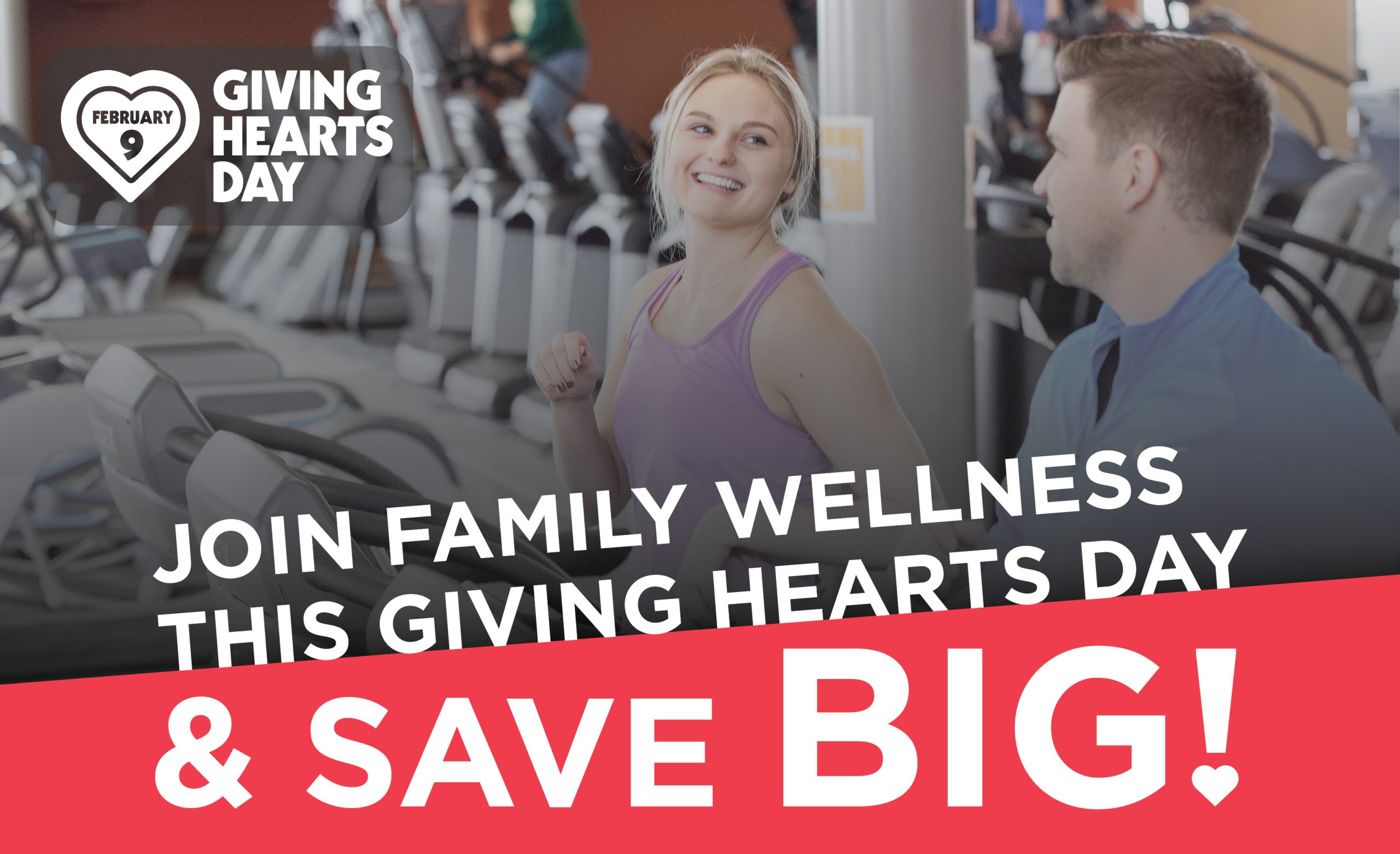 We're giving new members a limited time offer this Giving Hearts Day! To celebrate the biggest giving day in our metro area and spread awareness of the non-profit work we do in the community, we are offering 2 membership options with BIG savings!
Join Family Wellness during February 7-9, 2023 and make a donation of $25 or more to the Inspire Wellness Initiative and get one of two discounted membership options below:
February and March Individual Membership and 3 personal training sessions for $80 (a $216 value)
February and March Family/Household Membership and 3 personal training sessions for $180 (a $296 value)
As a non-profit organization, Family Wellness is dedicated to providing need based community wellness programming to help people cook well, move well and live well for life. The Inspire Wellness Initiative supports a variety of innovative fitness and wellness programs that go beyond our facility to inspire healthy lifestyles within our community. Take advantage of this limited time offer and join our mission!
Offer only valid for new members, current active members not eligible. Fargo location only. Offer expires February 9, 2023 at 10:00PM. Must redeem offer in person with one of our member relations staff. Membership dues for February and March must be paid up-front and automatic billing will start with April dues.
Questions? Contact our member relations team at 701-234-2400 or email FamilyWellnessFargo@sanfordhealth.org