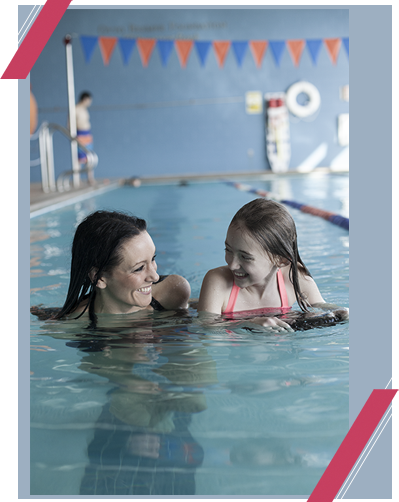 Family Wellness Swim School is perfect for swimmers 6 months old to adults. With our 4:1 ratio of swimmers to instructor (6:1 in Parent/Baby and Parent/Child) you will be certain to learn and have fun! Please use the links below to learn about our different levels, what level would be good to get started in, and how our levels compare to the Red Cross levels. Schedules and dates are updated regularly, so check back to find information on upcoming sessions.
Swim School Credit/Refund Policy
If you apply for a refund one week prior to the program starting, then a full credit can be given. It is imperative to give at least one week notice due to the wait-lists for our swim school program. Once a class begins, no credit will be given. There will be no credit/refund due to weather-related cancellations. No credit is given for membership or missed classes, and classes cannot be made up during a different lesson.