Kids Healthy Cooking Competition
Saturday, October 10th 
All children in 4th or 5th grade who attend school in Cass or Clay Counties were eligible to participate by submitting a healthy and tasty original recipe and video of their creation online.
Selected finalists will be invited to a live healthy cooking competition for a 1 hour match against other finalists on Saturday, October 10th. All participants will be provided a pantry of items to cook with and will need to incorporate healthy produce items in their dish.
Each participant will receive virtual training prior to the event so they can practice their skills. Dish creations will be judged by area chefs and community leaders. The winners will also be recognized at the Family Wellness Cooking for a Cause Gourmet Gala on Thursday, November 5th.
For questions, contact Angie at angela.hasbrouck@sanfordhealth.org or 701.234.7294.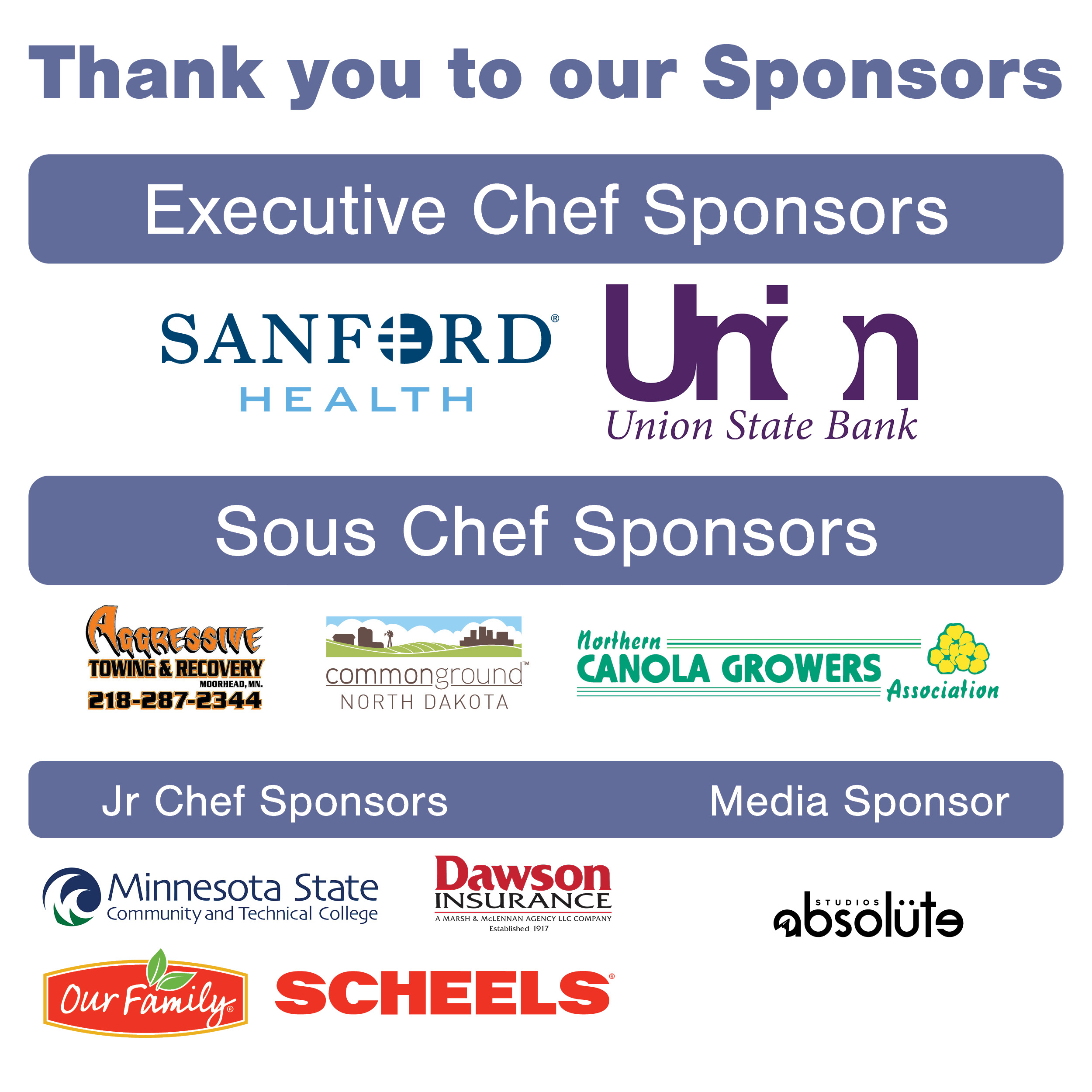 WANT TO VOLUNTEER?
We need volunteers! If you're interested, please contact Karsyn Wendt at 701-234-5996 or Karsyn.Wendt@SanfordHealth.org