Registered Dietitian Services
The benefits of good nutrition are endless. Come check out our Registered Dietitian services to see how you can make lasting lifestyle changes.
Sessions involve identifying how current eating patterns and behaviors could be hindering your ability to be your healthiest self. Together you will identify specific goals and develop a plan that will promote lasting change. These personalized plans can focus on many different topics such as:
Grocery Shopping Tips
Label Reading
Healthy Eating
Sports Nutrition
Weight Loss/ Weight Gain
Recipe Selection, Meal Tips, and Meal Planning
Healthy Substitution Ideas
Vegetarian & Vegan education
Sessions are scheduled by appointment only.
For questions and to register, contact Erin at Erin.Walters@sanfordhealth.org or 701-234-7653 or stop by the front desk or call 701-234-2400 to register.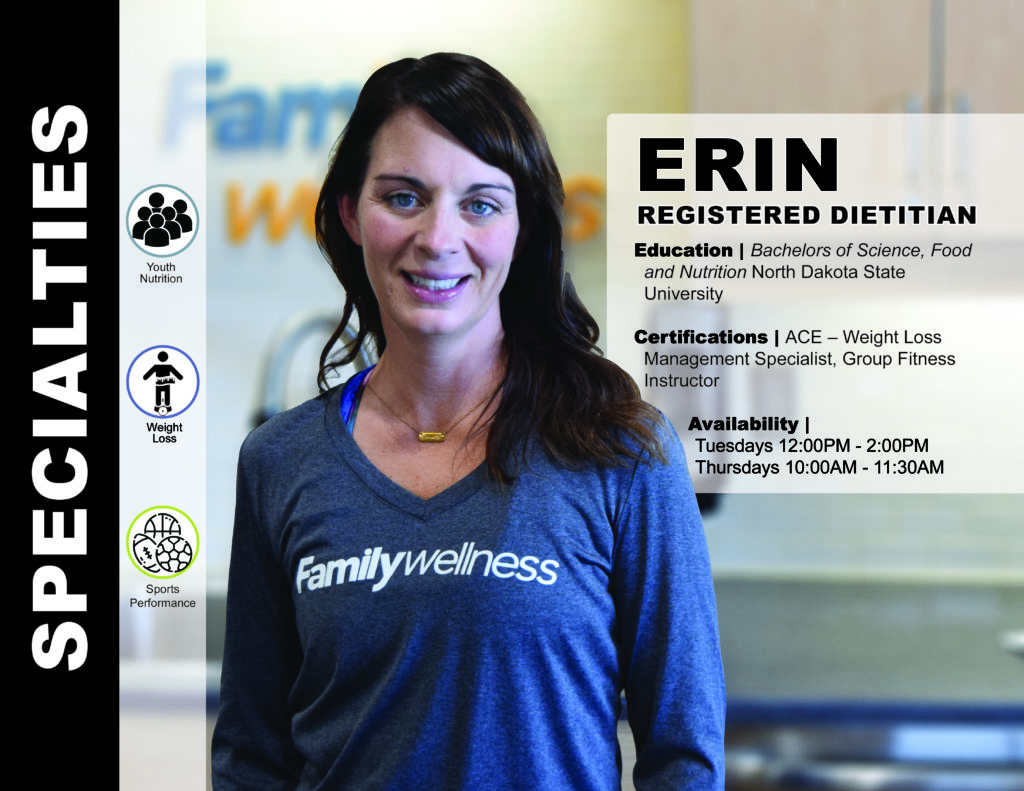 Tips and Tricks from our Team
Family Wellness Healthy Cookbook
Purchase your copy of the Family Wellness Healthy Cookbook for only $25 at the Front Desk! With over 100 recipes, your family will love what's for breakfast, lunch and dinner. 100% of the proceeds will go to the Inspire Wellness Initiative!