Our Private Swim Coaching program is intended for triathletes and other adults looking to improve their swimming strokes. We work with you one-on-one to address your specific needs and help you achieve your swimming goals. Instruction will focus on improving stroke technique in the areas of body position and balance, pull and kick efficiency, breathing patterns and core connection. Advice will also be provided for swimming conditioning, workouts, and racing and open water swimming.
The main focus will be on front crawl, but other areas such as backstroke, breaststroke, butterfly, or flip turns can receive instruction by request. Participants should know how to swim at least 100 yards front crawl without assistance.
Todd Peters, Aquatics Manager and Private Swim Coach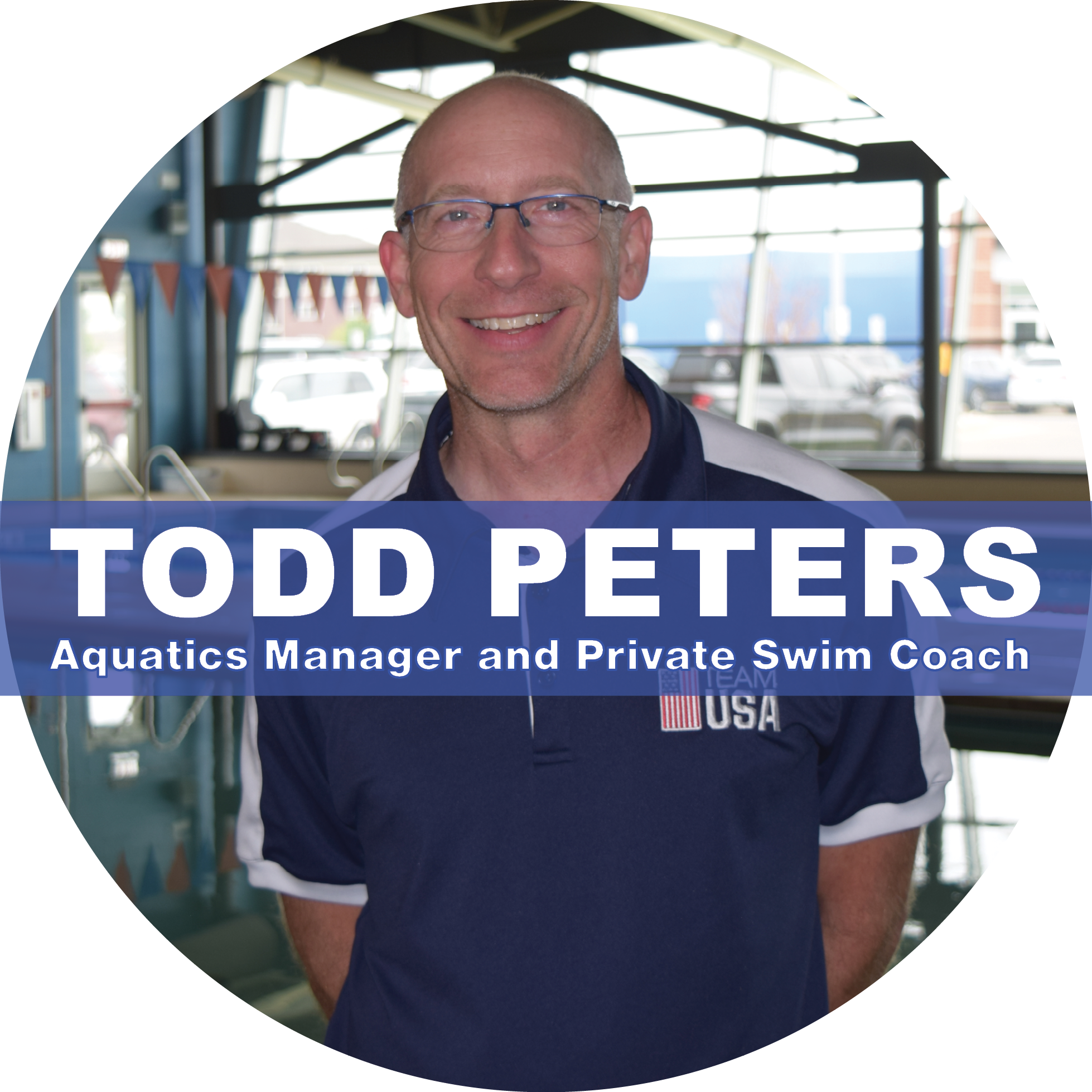 Over 30 years swim coaching experience including:
Minnesota State University Moorhead Head Women's Swimming Coach (21 years)
Iowa Lakes Community College Head Men's and Women's Swimming Coach (2 years)
Moorhead, Fargo South and Fargo North High Schools Head Swimming Coach
Coached 100's of adult swimmers from beginner triathletes to Ironman finishers
Twelve years swimming camp coaching.
Dragon Swim School Director 1997 – 2018
Competed in over 50 Triathlons, Multi-Sport and Distance Running Events including:
2017 Ironman – Madison, WI
Square Lake, Superiorman, and Toughman Half-Ironman's
Average Jo, Hoot Lake, Young Life, Thief River Falls and Nevis Sprint Distance Triathlons
Bemidji, Young Life and Timberman Olympic Distance Triathlons
Fargo and Grandma's Marathons
Fargo, Grandma's, and Rochester Half Marathons
Madison to Chicago Ragnar
Other Swimming Accomplishments
American Swim Coaches Association Level 3 Certified
Chair, NCAA Swimming and Diving Rules Committee, 2013-2017
NCAA Swimming and Diving Championships Committee, 2008-2013
Featured speaker at National, Regional and State Aquatics and Coaching clinics and conferences.
"Although I have coached hundreds of college and high school athletes, some of my greatest coaching accomplishments have been achieved working with older adult triathletes. There's nothing quite like helping someone swim a race in half the time they achieved previously."